E-Procurement: Tools for Efficient Procurement
E-Procurement is a tool that helps you strategically address requirements and prepare for procurement. Depending on the quantity and product list, the time frame during which the business needs goods and services, and the localization of requirements, you can combine requisitions from departments and employees, plan purchases and expenses, and create POs for urgent purchases. As a result, you maintain control over spending. 
Procurement Plans: Find Out What Your Business Will Need in Advance
Planning purchases for any convenient time frame and keeping track of budgets, no matter how often and unexpectedly departments and employees need something, is one of the strategic challenges Acquirell addresses. That's what the Procurement Plans tools are used for — to help streamline procurement:
Select the time frame within which purchases will be made — as you are more accustomed to and more comfortable with and as required by the production cycle.
Work with plans the same way you work with requirements — update and delete the list of requirements within the plan, and approve and clarify requirements.
Create plans for departments and important lines of business, and control procurement and spending.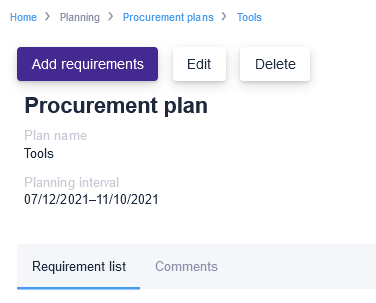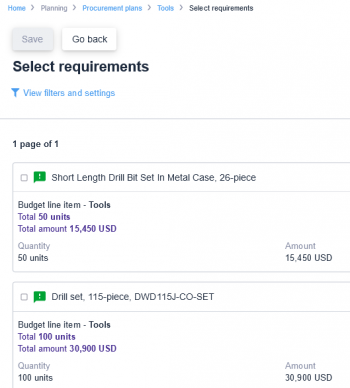 New requirements can be added to the plan until approved: for example, until the planned budget is exhausted.
Purchase Orders: Quick Purchases and Budget Control
The Purchase Orders (PO) tool provides control over the streams of money that flow out of the company through purchases — they are impossible or difficult for heavy ERP systems to track. The control process is easy to set up. For example, you can create a rule requiring internal approval by the employee's manager or a colleague responsible for organizing procurement only for POs starting at a certain amount or POs for the delivery of a specific type of goods and services. Spending can be monitored using an advanced approval process.
The Purchase Order List Toolkit is a budget and time saver for regular and urgent purchases:
Lower costs — employees spend less time on approvals.
Reducing the risk that an urgent order will be lost and won't be completed in time — simply create a special approval route for urgent purchases.
Prompt communication with the supplier within the system regarding the terms of the order.
A successful procurement strategy means systemizing requirements, planning, and budget control. E-Procurement has everything you need to consolidate and merge dozens of small requirements for bulk purchases and plan spending for any time frame, for the company as a whole and departments or employees in particular. Requirements or planned requisitions can be instantly converted into a PO.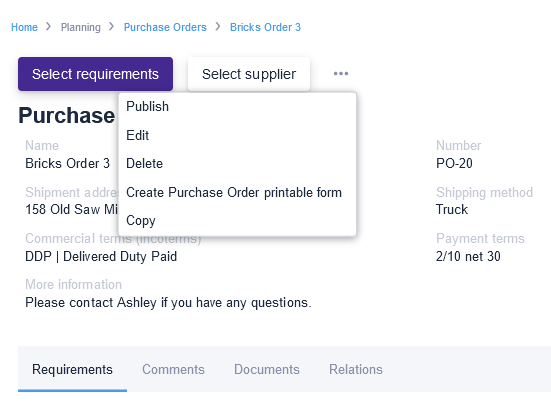 Find out What Acquirell Can Do for You
You don't have to take our word for it when you can see for yourself. Find out what Acquirell can do for your business.
See how our corporate procurement system works and learn about its benefits for your company. Request a free, no-obligation demo.
Please fill out this form so that we can contact you and select a convenient time for an online demo.