Requisitions: Assemble Requirements, Plan Procurement, Control Your Budget
The alignment of goods or services with your business needs, along with timely delivery and cost, are the cornerstones of a successful procurement. The Requirements feature in Acquirell Procurement Management System allows shortening the path from assembling requirements to procurement, helps accurately determine the requirements for departments and employees in a given time frame, and allows creating procurement plans and maintaining a balance between business needs for goods and services and the budget:
Assemble requirements from employees and departments on short notice and include them in your procurement plan ahead of time so that you can quickly create a PO for goods and services that are needed urgently and send it to the supplier.
Create purchase requisitions — for departments, employees, and sectors — and send them to the e-marketplace right away or use internal approval tools to filter out unwanted or overly large purchases.
Control spending and compare your planned purchases budget with the total cost of your actual business needs, both by product categories and by individual products. Ratio visualization is a convenient tool that can be used as a starting point for making management decisions, such as revising your procurement policy.
Assemble and Monitor Company Requirements
It takes only a couple of minutes even for a user unfamiliar with Acquirell to create a new requirement — and another second for the approval officer to learn about it.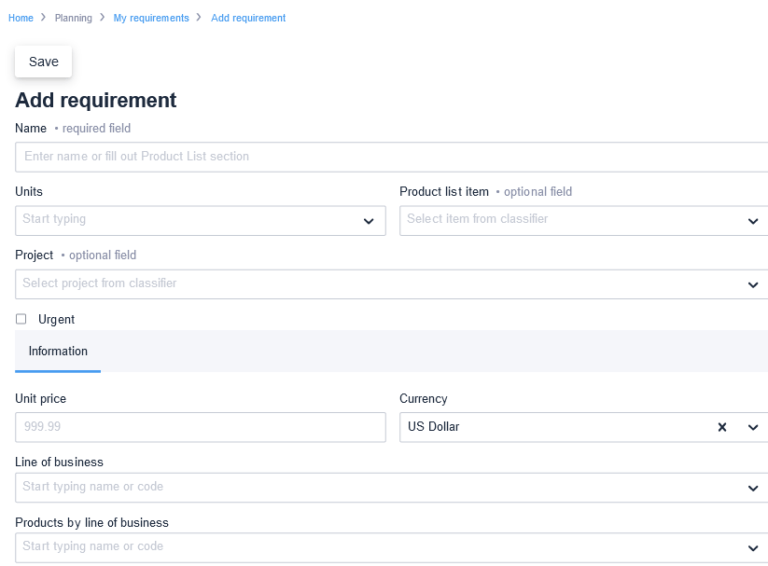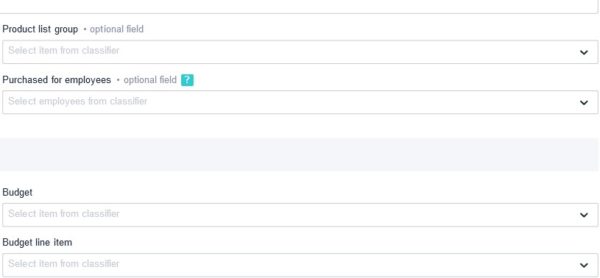 In Acquirell, all requirements are automatically assembled in one section. Now, you can:
Approve and reject them
Convert them into a PO or purchase requisition and send them to a supplier within the system
Save them to use as a template for generating new requirements in the future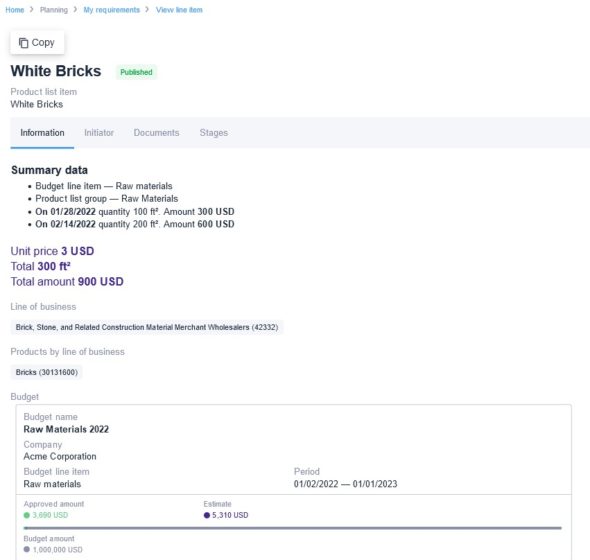 The card contains everything you need to know about the requirement: who wants to order a certain product or service, what product or service they want to order, what the volumes are, and at what price.
Purchase Requisitions: Quickly Handle Dozens of Requirements
Purchase Requisitions are a tool that allows you to process dozens of requirements quickly. Creating a requisition is especially convenient if the requirements are related to the company's line of business and are made by a department or team: if there are many requirements; if they need to be addressed collectively and simultaneously.
It takes just one click to flip an approved purchase requisition into a PO, which is sent to a supplier within the system or the E-marketplace.
Working with a purchase requisition is similar to working with individual requirements: you can approve and adjust it and specify a list of requirements.
Budget Tracking: Control Budget Constraints
Reviewing ongoing purchases — per day, week, or month — provides only superficial information on the company's spending on goods and services. Instead, Budget Tracking offers detailed information on procurement costs: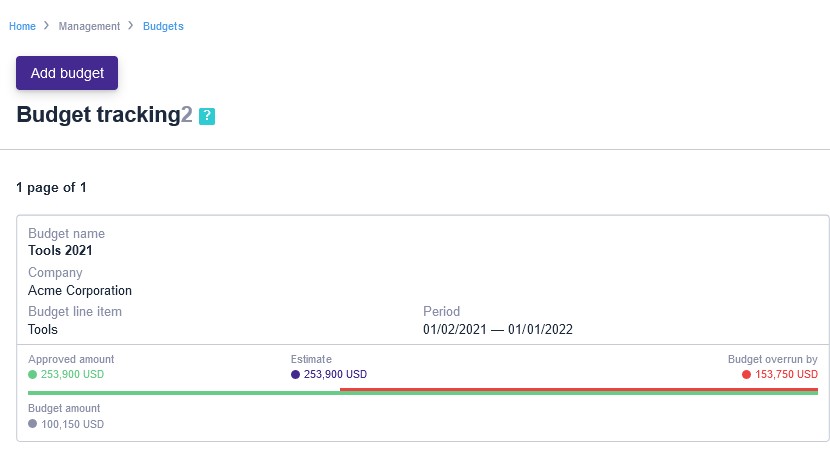 Simple dashboards show how much the procurement costs exceed the allocated amount for the given time frame. Create a budget for any time frame, evaluate its alignment with the needs, and record the planned budget and expense ratio.
Consolidation: Simplify Procurement of Identical or Similar Goods and Services
The Consolidation Tool helps you merge requisitions with identical goods and services into one. Acquirell Procurement Management System independently groups the requirements, for example, based on the identity of ordered goods and services. The person responsible for processing the requirements only has to confirm the system's decision and create a PO or initiate a sourcing event.
In Acquirell, the Requirements Tool is the basis for strategic procurement management. Not only does it help you assemble requirements faster, but you can also control spending through budget monitoring and approval processes. All actions take place within the system — they become not just a tool but a knowledge base of your business needs: product lists, logistics, and the internal demand dynamics.
Find out What Acquirell Can Do for You
You don't have to take our word for it when you can see for yourself. Find out what Acquirell can do for your business.
See how our corporate procurement system works and learn about its benefits for your company. Request a free, no-obligation demo.
Please fill out this form so that we can contact you and select a convenient time for an online demo.